Christmas is right around the corner it's the great time of the year to reinforce the relationships and give out holiday promotional gifts. The purpose of these promotional gifts is to show your care and appreciation to loyal Customers and Employees for the success of your business.
Wood Arts Universe has a great collection of Unique Corporate Gifts, Promotional items, Personalized Gifts, Customized Gifts etc. that would make your Client's and Employees feel special and this would provide benefits to your business.
There are various kinds of corporate gifts that can be branded with your company logo, and they can vary from something simple to something Luxurious. I am sure your Customers or Clients would love to get these unique customized gifts such as Leather desk sets, desk organizers, other desk accessories, embroidered apparels, tote bags , money clips or other personalized items.
This Christmas, Wood Arts Universe is offering 5%-50% off on already reduced prices on the entire stock. The sale will be effective until December 28th, 2013.
Clear the clutter from your desktop with this all in one desktop organizer. It features compartments for Android / Blackberry phones, business cards, Pens and pencils, notepads/ post it notes , wooden pen, calculator, clock etc., and is an elegant way to dress up the work area. This all in one desktop organizer makes a great gift item.
MSRP: $65.99
SALE: $58.99 (Already reduced price)
Savings: 11%
Unique Desktop Organizer – WAMI88G
Classic, traditional and stylish. This handsome desktop organizer is made from high quality materials and is polished to perfection.
The satin and wooden finish gives a classy look. Also, it has a place for organizing a variety of desk essentials – pens, cell phone, memo pad/ letters/note paper and business card holder.
An excellent gift for your clients or the executive in your life.
MSRP: $50.99
SALE: $37.99 (Already reduced price)
Savings: 25%
Cell Phone Holder with Guitar and Clock
This cell phone holder with guitar and clock is an elegant and convenient way to keep your cell phone. Also, it is an affordable way to promote new musical artist, music stores, technology, local bands etc and can be great gift for music lover's.
Burgundy Leather 7 Piece Desk Set – Top Grain Leather
Our burgundy leather desk set makes an excellent choice for business gift ideas. This desk set is made of top-grain leather and it includes the following 7 pieces
• Leather Desk Pad
• Leather Pencil Cup
• Leather Memo Holder – 4″ x 6 "
• Leather Letter Holder
• Leather Business Card Holder
• Leather Letter Opener
• Leather Letter Tray
Create an exceptional impression with this set when you add personalization to this 7 piece business desk set made with top quality genuine top grain leather. You can include recipient's name, initials, your company name or logo.
MSRP: $629.00
SALE: $279.99 (Already reduced price)
Savings: 55%
Black Genuine Top Grain Leather Letter Holder
Enhance your office decor and stay organized with this stylish black leather desktop piece This black genuine top grain leather letter holder features a three generous sections for better organization, and hand-tucked genuine top-grain leather with felt inner lining.
Also, it has an ingoing and outgoing letter slot. are well known for their flawless and durable finish. Its available in chocolate brown or rustic brown leather to match existing desk accessories, while providing elegant envelope storage.
Black Leather Post-It Note Holder
Hold your 5"x 5" note pads conveniently within reach while adding to the professional style of your desk with a hand-tucked black genuine top-grain leather note holder. It has a semi open front so even the last sheet is easy to grasp and a felt bottom to protect against scratching.
Beautifully made from top grain leather and available in Burgundy, Chocolate Brown and Rustic Brown color options. This note holder will spruce up your traditional office space.
Rustic Brown Leather conference room organizer
Make your office meetings more efficient with the rustic brown leather conference room organizer. This organizer holds everything you need for a productive meeting. This conference room organizer features a genuine top-grain leather with a felt bottom.The office supply compartments on each side are lidded to conceal the clutter. Paper, pens, paper clips, and rubber bands finally have a home.
MSRP: $232.99
SALE: $160.99 (Already reduced price)
Savings: 31%
Stylish gold plated half ball key ring WAUBK5024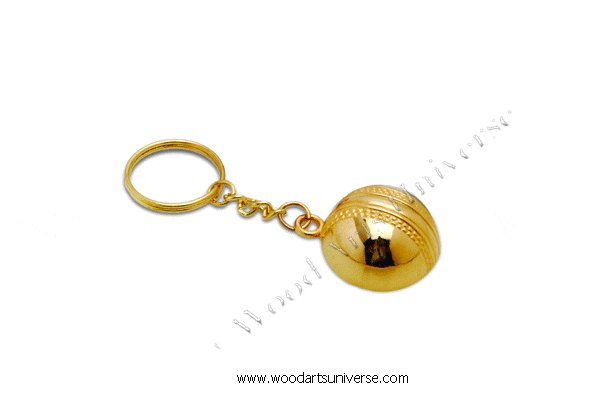 This Stylish Gold Plated Half Ball Key Ring set the tone of the 10th Chapter of Women Entrepreneurs of America in Washington, DC. Those recipients of this most stylish merchandise was elegantly given to the Founding Members of this New Chapter in honor of them setting the tone of a New Chapter in DC.
MSRP: $8.99
SALE: $5.99 (Already reduced price)
Savings: 33%
Please provide your valuable comments and enjoy your shopping with Wood Arts Universe. Have a wonderful holiday season, Merry Christmas and a Happy New Year 2014 from Wood Arts Universe Team.